Christmas Chaos: Home Edition
Project type: Hagenberg Game Jam 2015
Made: December 2015
My fields: Programming, game design, project management
Time spent on this project: 36 hours
Tools used: Unity 5, Photoshop, Audacity
About this project:
Four-player brawler game with gigantic robot houses and flying Santas.
During my semester abroad in Austria, I participated in the Hagenberg game jam. The theme for the jam was "Your powers will not work on me".
We decided to create an asymmetrical four-player brawler game. Each team consists of two players: a flying sledge (Santa Claus) and a moving house. The goal is to shoot the opposite house out of the arena by utilizing Christmas presents as ammunition. However, the chimney can only hold a certain amount of presents, so the flying sledges have to grab the presents and refill the chimneys quickly. Also, if the houses wait for too long, hands inside the windows will start grabbing and unwrapping the presents.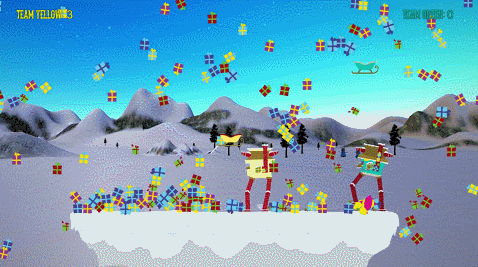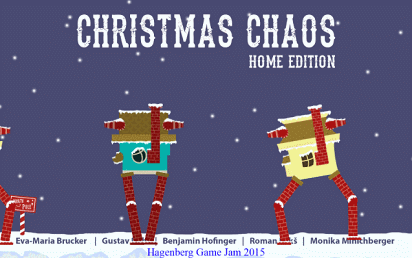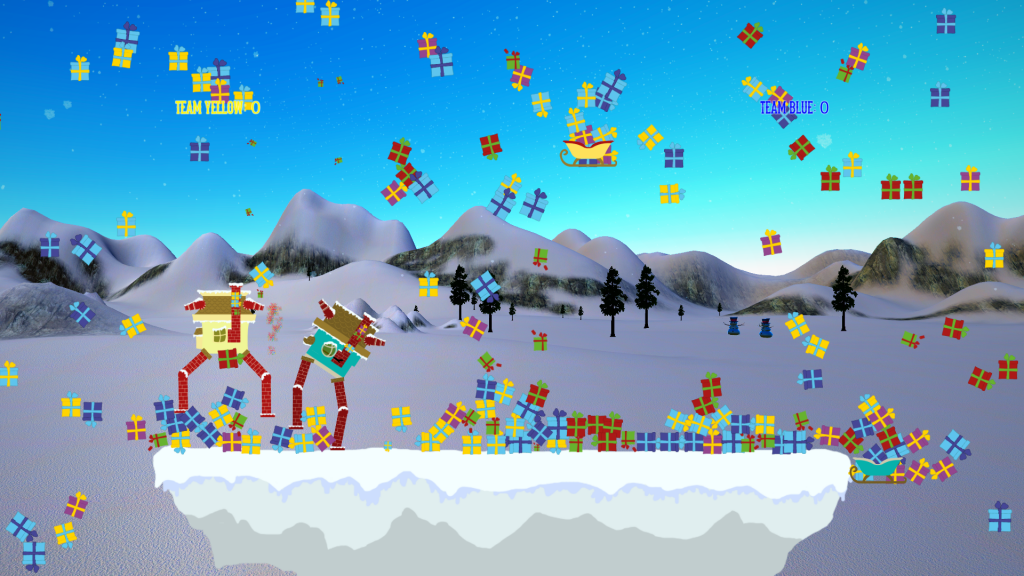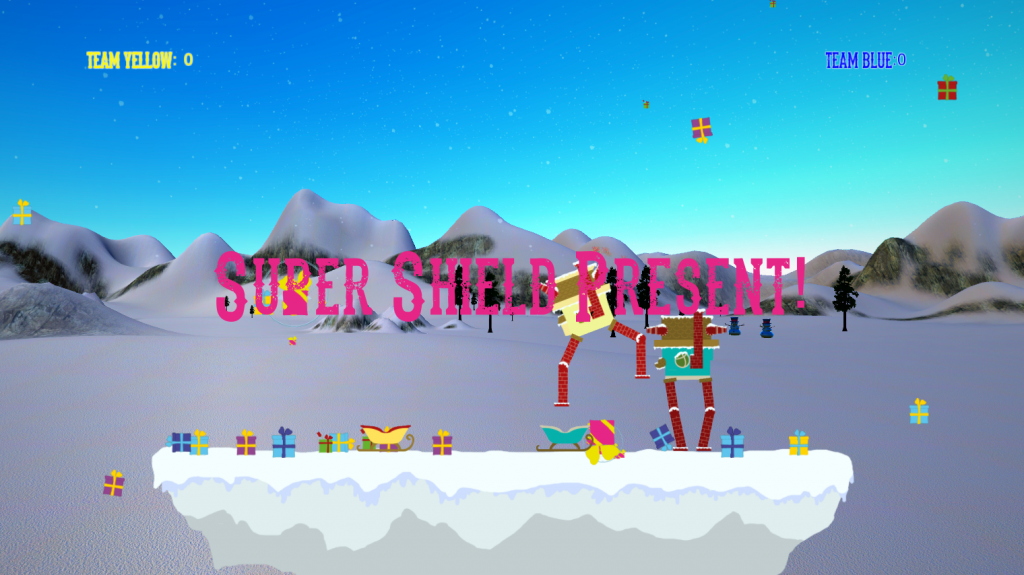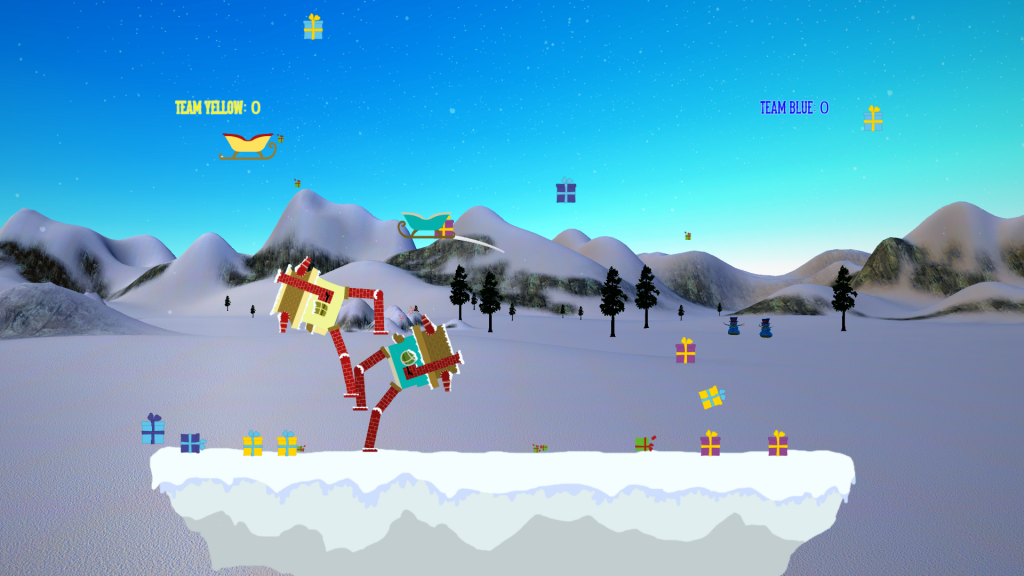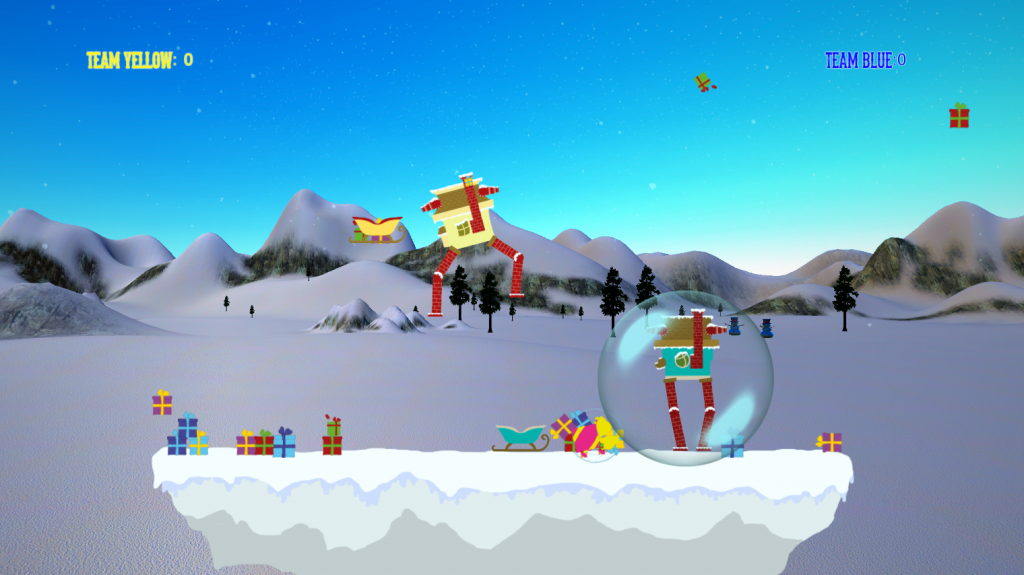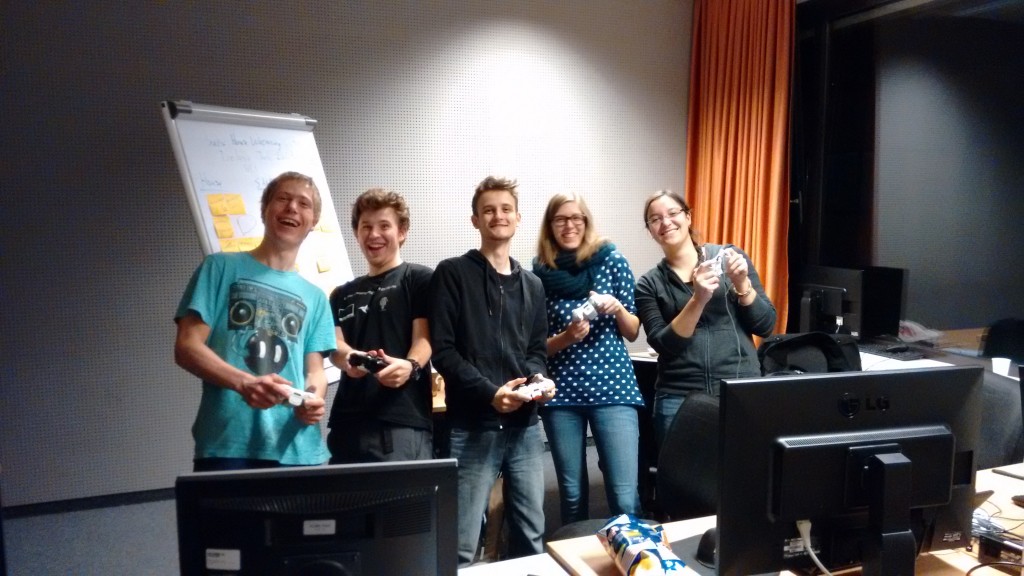 Credits
Eva-Maria Brucker
Gustav Dahl
Benjamin Hofinger
Roman Luks
Monika Minichberger